Monday 21st Jul 2008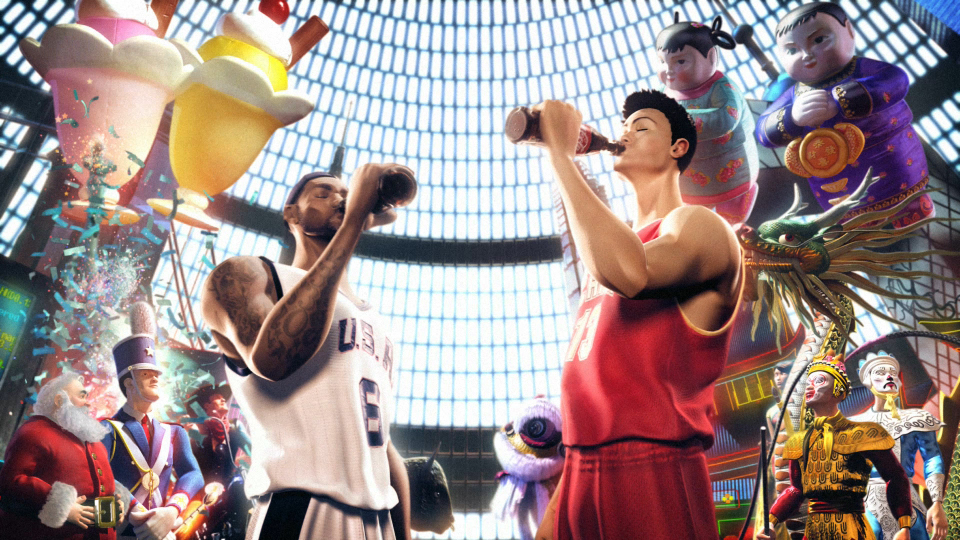 A few months back Nexus finished work on a Coke commercial for the Olympic games, directed by Smith and Foulkes. This is a stupendiously packed 30 second spot featuring basketball players Lebron James and Yao Ming.
The spot was produced at HD resolution and therefore required a huge amount of detail in the 40-something characters that we ended up building. We were lucky to have a fantastic team that really believed in the project and put a huge amount of work that probably isn't always visable in the low res versions flying around the Internet.
The project was also a chance to team up with Mike Skrgatic, James Allen and Sheldon Gardener at The End. They put in a huge amount of work in Flame crafting all the 3D to come together in a much more cinematic way.
I'll post some work in progress images and a few photographs from the shoot over the next week.